A New Mission for the Province of Jaffna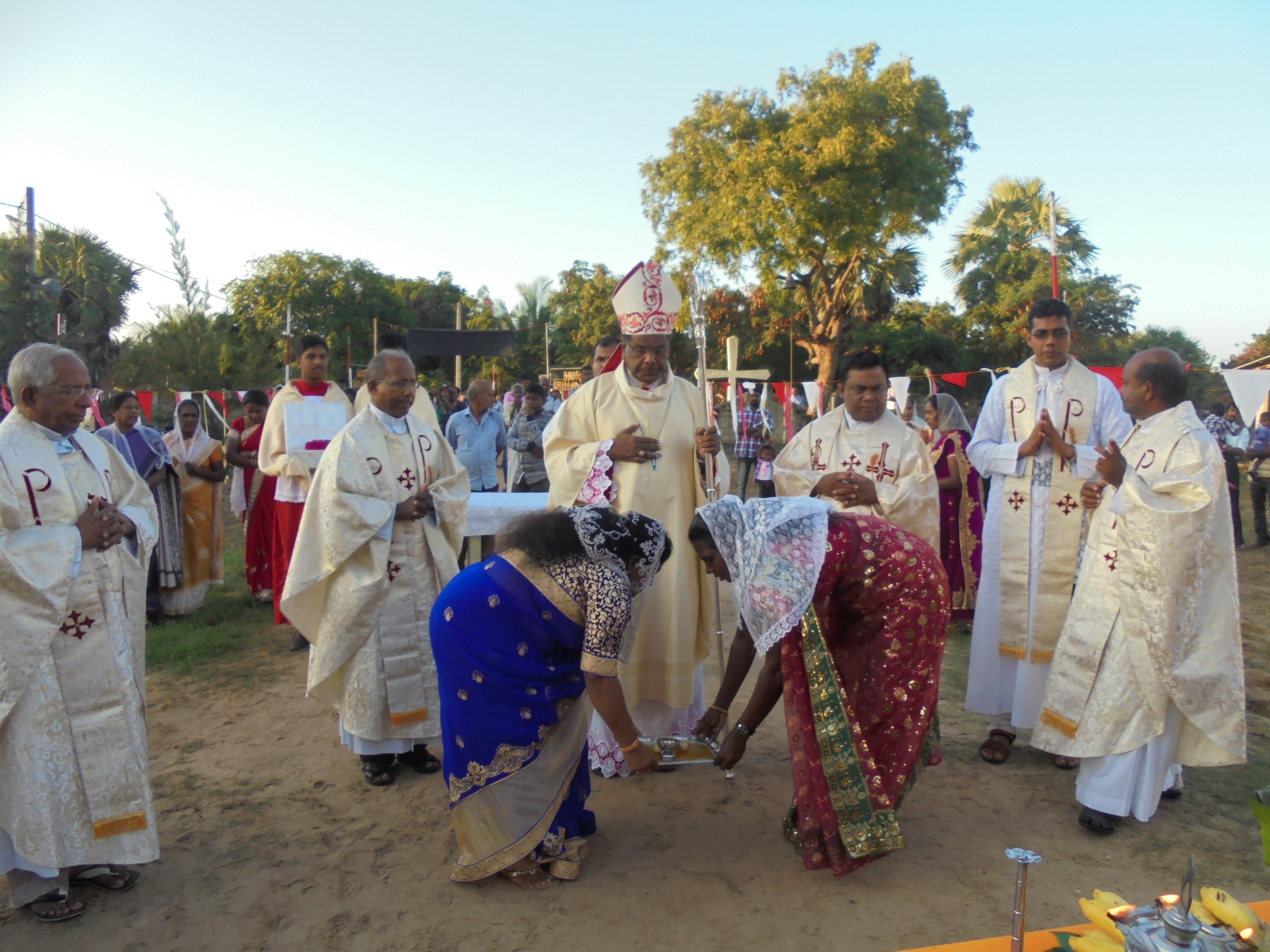 "Maniyan Thoddam," one of the substations of Passaiyoor Parish, in the diocese of Jaffna, has been raised to the standard of a full-fledged parish by Rt. Rev. Dr. Justin Gnanaprahasam. This is the 60th newly established parish in the diocese of Jaffna.
The Bishop of Jaffna has entrusted this new mission to the parochial administration of the Jaffna Oblates. Rev. Fr. S.M. Sebastian, OMI has been appointed as the parish priest of this new parish mission. This new parish consists of six churches, viz. Maniyan Thoddam – Holy Redeemer; Poompuhar – St. Philip Neri; Ariyalai East – Marian Shrine of Annai Velangkanni; Vasanthapuram – St. James; Uthayapuram – St. Sebastian and Elliloor – Annai Velangkanni.
The special feature of this parish area is that the people who vacated their homes and native places during the final devastating war in 2009 are resettling.