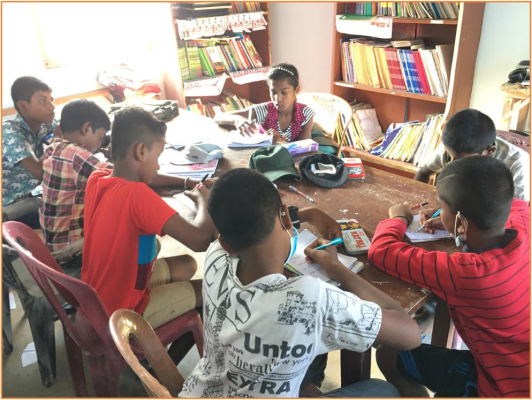 Once again St. Eugene Academy at Gnanodhayam has reached the peak of its success by issuing 200 certificates for eighty three students for various subjects namely ICT, English and Sinhala language. Even though it was a period of pandemic, the students co-operated well.
There were many distinguished members who graced the occasion, namely the Rt. Rev. Dr. Emmanuel Fernando, the Bishop of Mannar, Very. Rev. Fr. Eugene Benedict, OMI, the Provincial Superior, Bank Managers, Doctors, Parish Priests, Nuns, Principals and well-wishers.
Another remarkable event at Eugene Academy Gnanodhayam is resuming the evening classes for school-going students. It was the prime ideology of this center to educate and uplift the neighbouring students. These classes, abandoned for a few years due to various reasons, are now regularized. There are more than hundreds of students and eight teachers actively involved. Now with the help of Rev. Frs. Edwin and Gerry another stream of Theological classes has begun. Now Eugene Academy at Gnanodhayam has taken its original shape once again. We really thank our Provincial and Provincial Treasurer for the financial support.
no images were found