Gnanatheepam, Ariyalai
There was an awarding ceremony of certificates at Oblate Youth Empowerment Centre, Ariyalai to the first batch of students for the year of 2022 who had completed their courses on Tailoring, beauty culture, ICT and keyboard. The event took place on the 5th of June 2022. There were Thirty five students among them. Very Rev. Fr. Eugene Benedict, OMI was the Chief Guest and Rev. Fr. Vijendran, OMI was the guest of Honour. Priests, Religious, Parents and Old students too gathered and enhanced the occasion.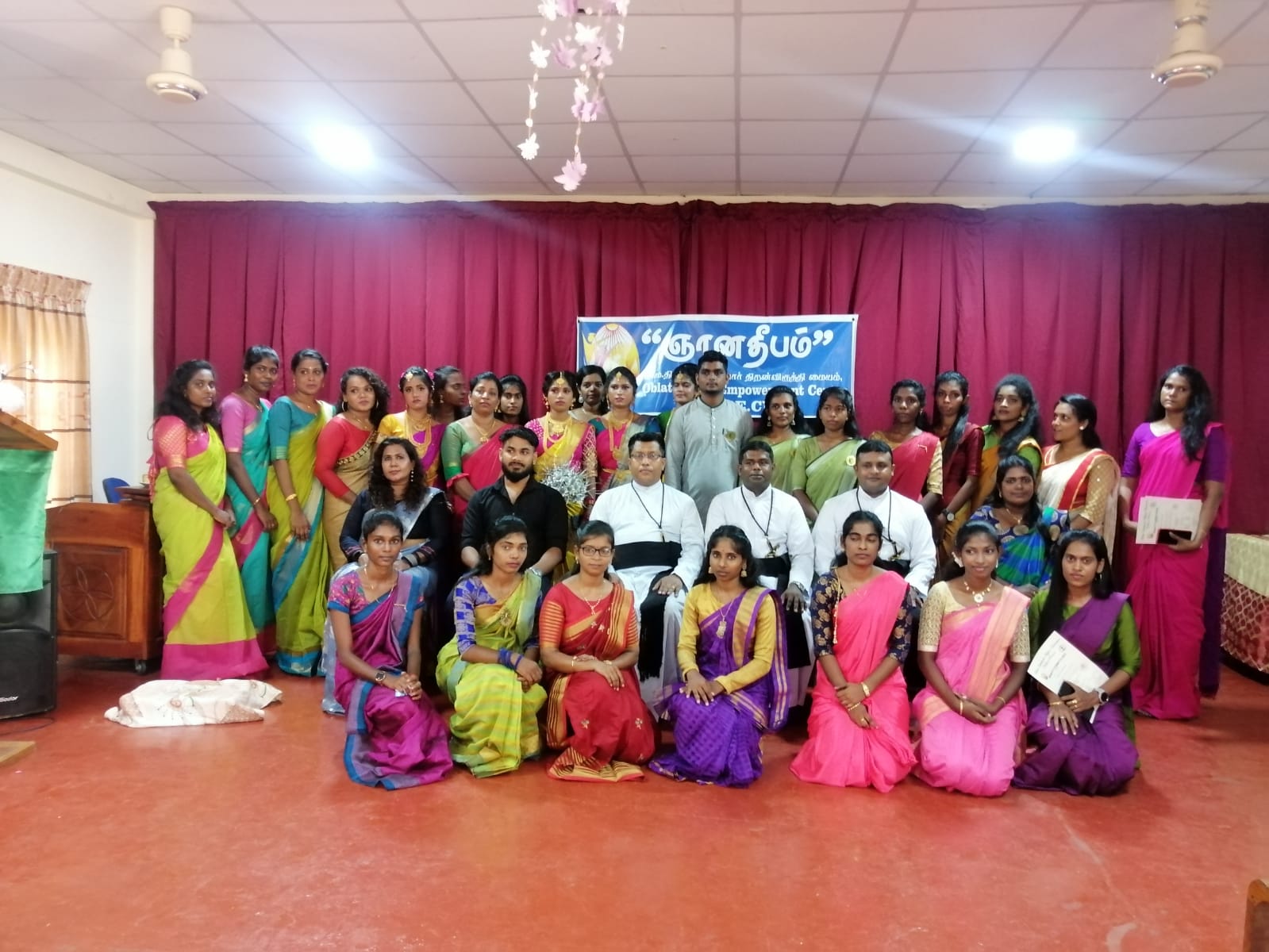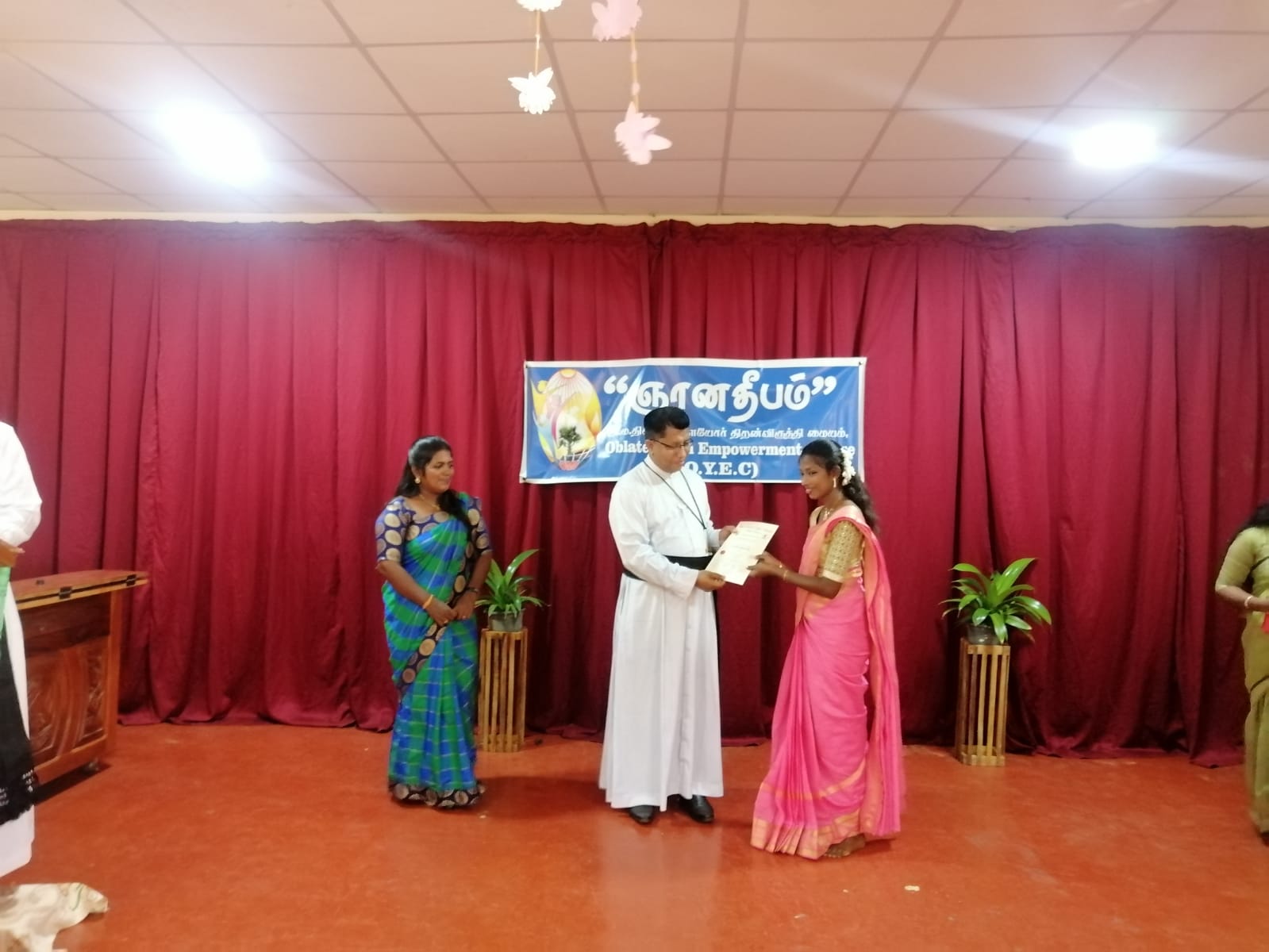 ICOF – Valarpirai
Institute for Counseling & Ongoing Formation (ICOF-Valarpirai) has been rendering its service for the past 28 years. Co-Counselling and Personality Growth Training began in 2019. This programme covers 100 hours within 3 months. More than 350 students have completed this course from 8 different batches. ICOF organized distribution of Certificate ceremony of Co-Counselling and Personality growth on the 1st of May 2022 where Very Rev. Fr. Eugene Benedict, OMI, the Provincial superior of the Oblate Province of Jaffna was the chief Guest for this ceremony. Dr. Sivathas, Consultant Psychiatrist, teaching hospital Jaffna, Mr. K. Jenart Bratley, Additional Director of Education, Northern Province and Miss. Udhayani Navaratnam, District Women's Development Officer, Killinochchi were other guests who graced this occasion. Forty two students who have successfully completed this training were awarded with certificates.
Gnanodhayam, Mannar
The teachers, twenty three of them, who had participated in the special sessions and fulfilled the requirements of the respective course were awarded with certificates on June 25th, 2022. These special sessions were held in view of enhancing and updating the teachers of Christian Religion with broad and current sources available on the subject and enabling them to come out with excellence. Rt. Rev. Emmanuel Fernando, the Bishop of Mannar diocese and Very Rev. Fr. Eugene Benedict, OMI, Provincial Superior of the Oblate Province of Jaffna, who presided over the awarding session, gave away the certificates to the candidates. The presence of the ISA, the Members of Gnanodayam together with the Pre-Novices enriched the Occasion.
Compliments to you dear fathers for organizing the events
successfully and for your painstaking efforts
no images were found