As our country experiences a continuous lockdown, it affects our daily routine and our programmes. This situation does not pave the way to organize ourselves, because, we do not know what would happen in the next moment. However, we need to organize ourselves because the missed opportunities are missed forever.
During the lockdown, after consulting with the students Fr. Rector with his staff drew up a timetable that could keep us occupied and busy and find improvements in many fields. We had class by class English classes for all the students and we too had our group and personal studies to revise our school subjects. While our Rector, staff, Fr. Amalraj, OMI from De Mazenod Scholasticate and Sr. Victorine, HC took English classes, the post advanced level students also taught other subjects to our school going students.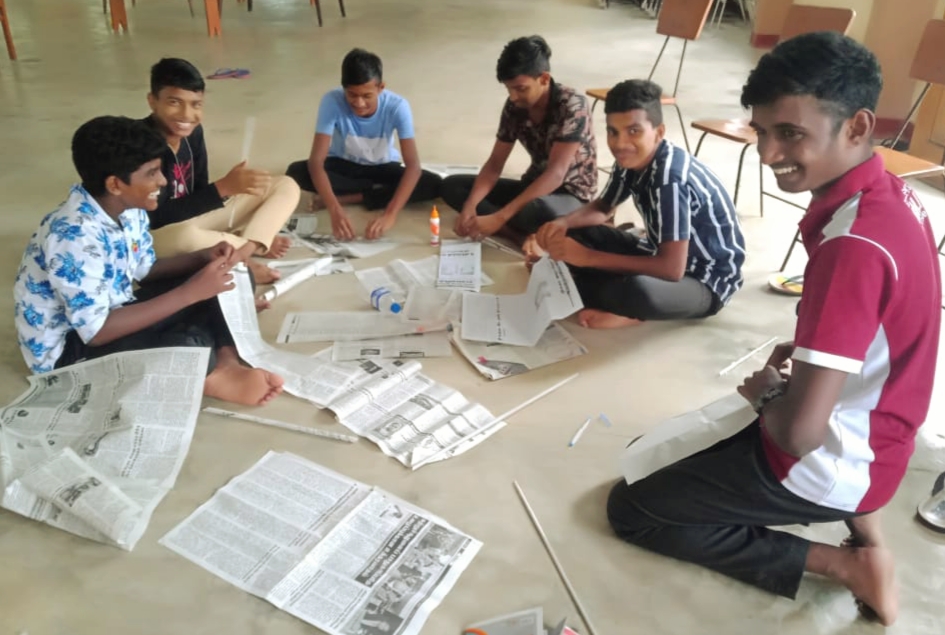 Further, we had input talks on "Lectio Divina" by Fr. Jegankumar Coonghe, OMI, "Active participation in liturgy" by Fr. Suren, OMI, and workshop on "Secrets of life and Handling feelings and emotions by Fr. Vijenthiran, OMI. In addition, we too had classes on Handicrafts by Ms. Nithinia – a qualified teacher in Handicrafts and drawing, special singing class by Sr. Anistala, HC – a music teacher at St. Patrick's college, Basketball practice by Mr. Thayalan – a school sports coach at Drieberg College, Chavakacheri. We too had competitions namely in speech, Solo and Group singing, Debate and Dictation on Vocabulary. Swami Gnanaprakasar Tamil Academy meeting was held and it was coloured by many traditional events. These activities helped us to develop our talents and skills.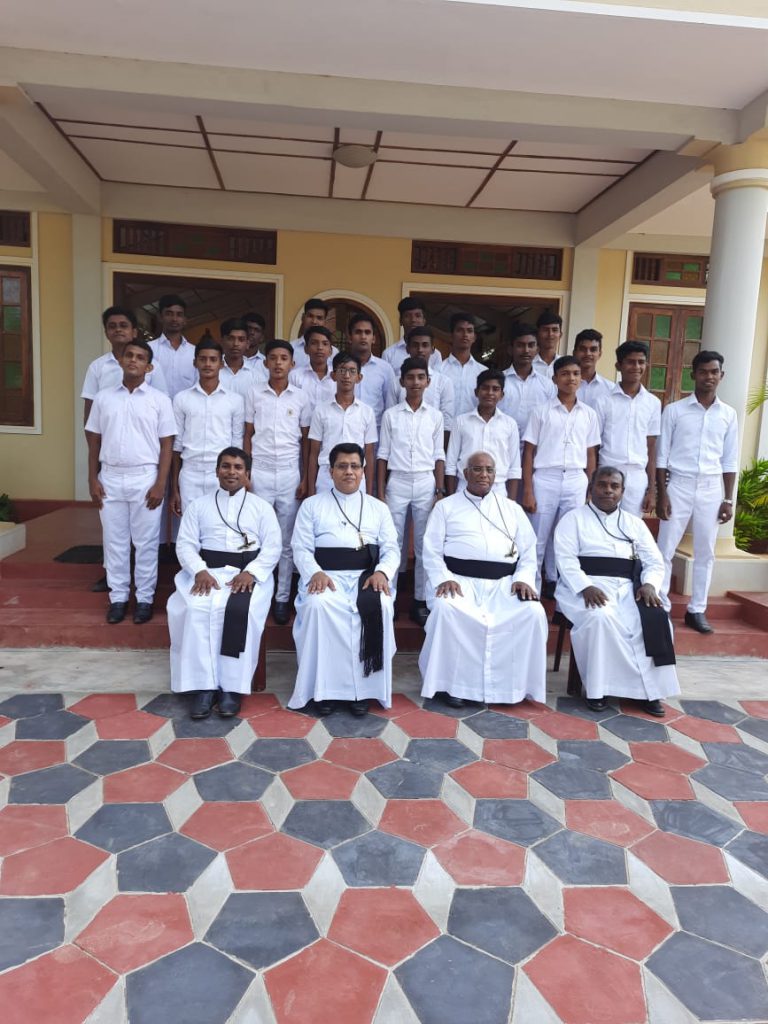 During this period, we also marked two significant events namely: the feast of St. Joseph, our Patron on the 1st of May. The Eucharistic celebration was presided over by Very Rev. Fr. Eugene Benedict OMI, our Provincial; Cricket and basketball matches were organized with our scholastic brothers in the evening on that day. The next remarkable event was the Diamond Jubilee celebration of Fr. Francis Daniel, OMI, our Formator. It is a great privilege for us to have Fr. Daniel with us who was a Formator and a pioneer missionary to China. We are enriched by his lifestyle and experience.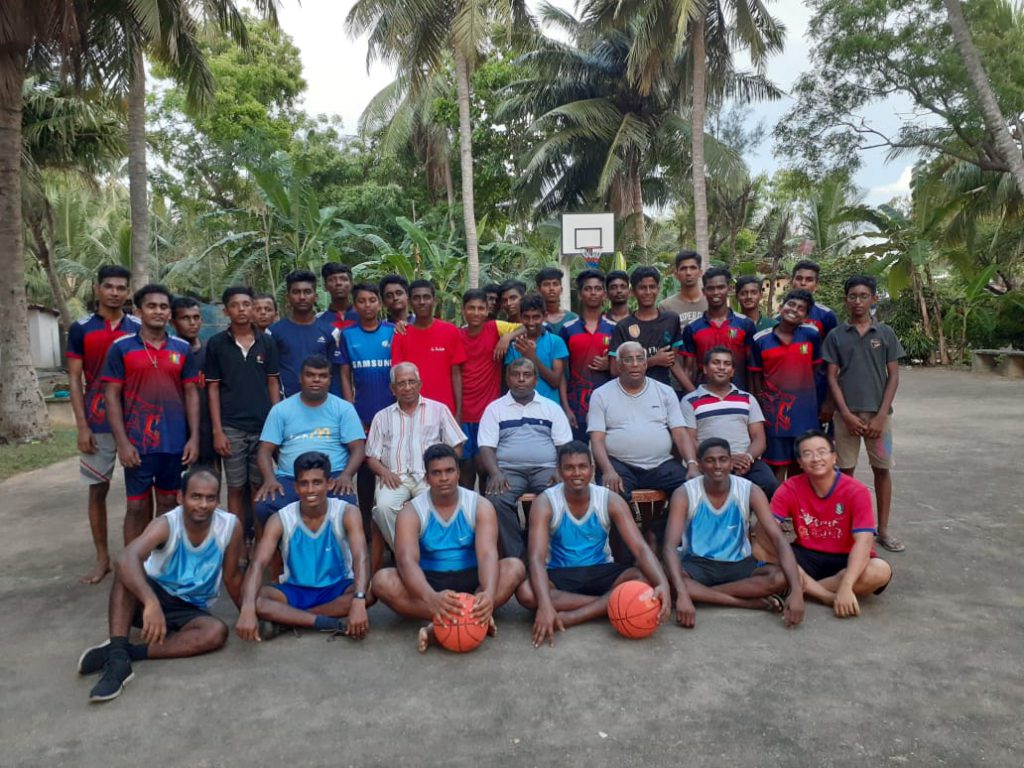 Finally, when we evaluate our programme during lockdown, we can confidently say that although schools were closed, this lockdown has helped us in a number of ways to find progress in our personal and community life.
We sincerely thank our Oblate fathers and the teachers for guiding us with your support.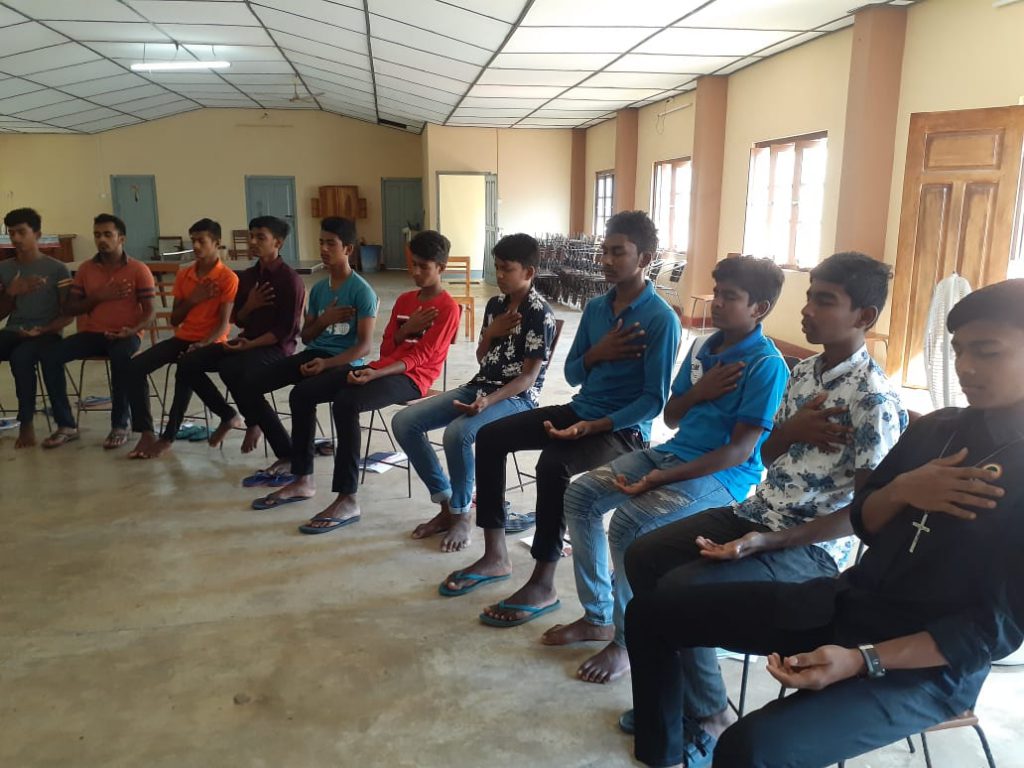 J.M.Bosco
no images were found