Very Rev. Fr. Eugene has been elected during the 37th General Chapter as the General Councillor for Asia-Oceania on the 4th of October, 2022. Fr. Eugene was born on 29th October, 1970 in Muttur and hails from the Diocese of Trincomalee. He made his first profession in the religious Congregation of the Oblates of Mary Immaculate on the 8th September, 1993 and was ordained on 2nd May, 1998. He worked as a Missionary in Pakistan and served in Sri Lanka especially for the estate people for more than 15 years.
While serving as the Provincial of the Province of Jaffna since 2020 October, he was elected as the General Superior for Asia-Oceania.
We wish him all the best for this new endeavour. May God bless you in abundance.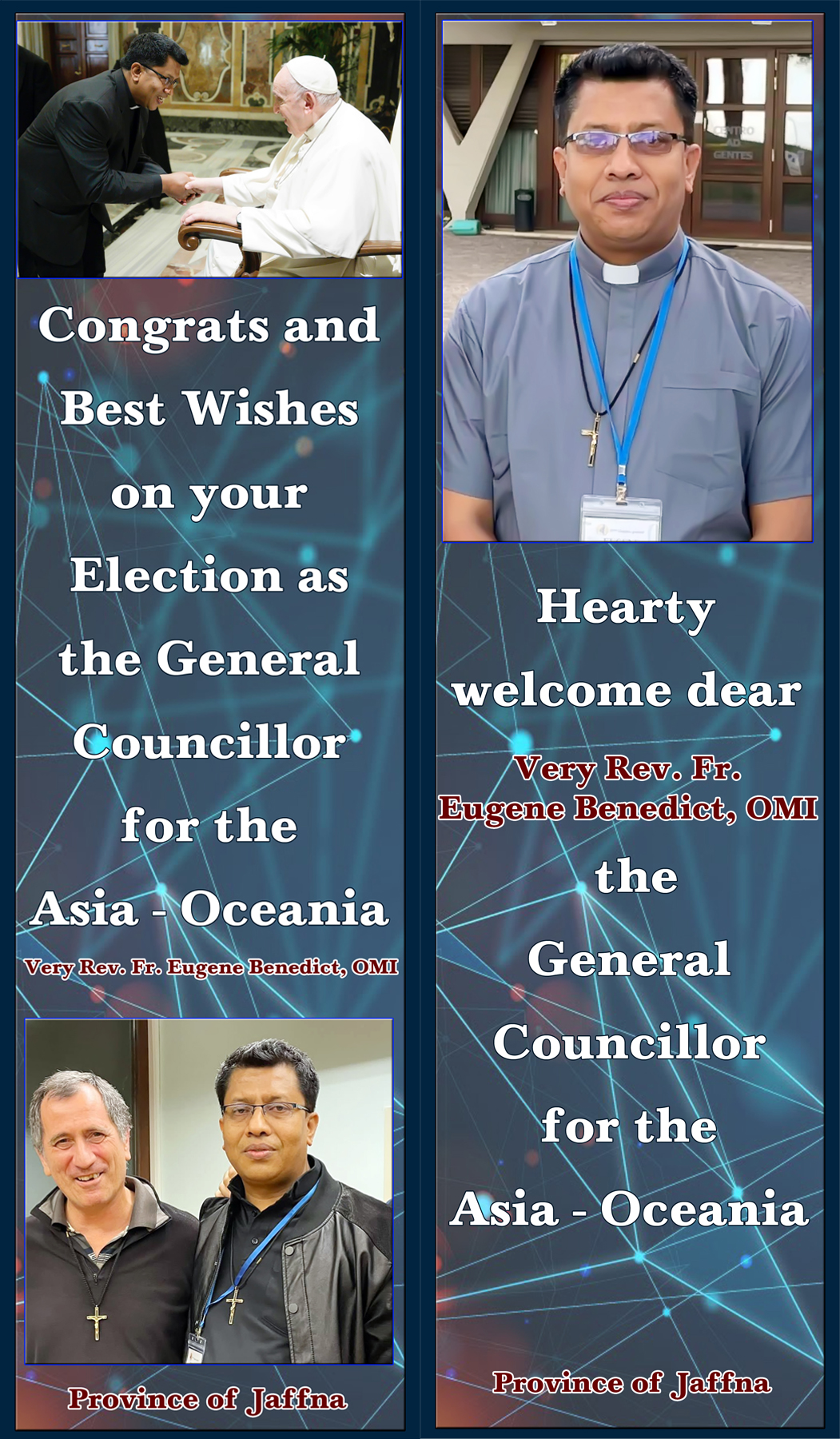 no images were found