For everyone of us, the time seems very fast and steals all our energy and creativity, our strength and exposure. The word 'quarantine' becomes familiar in the mouths of so many; 'Stay home, Stay safe, Save lives' is the humblest request echoed form every nook and corner; wearing masks becomes the safest mechanism seen on faces of every individual in the world; 'social distancing' or 'physical distancing' has consciously been practiced in public places so as to avoid touching the surface or object or even a person. It is definitely due to the strange spreading of Coronavirus so called COVID – 19.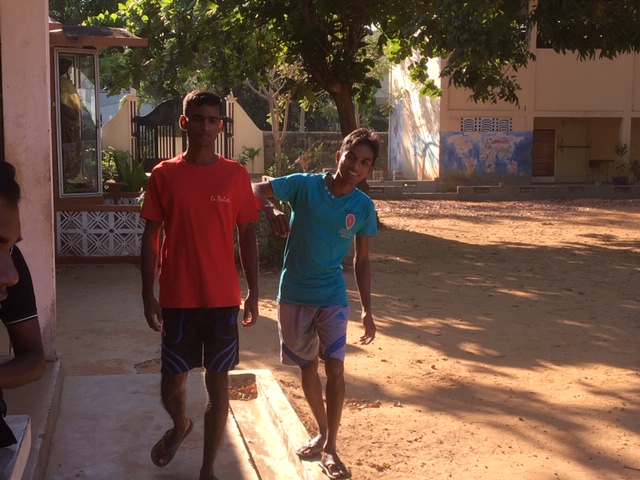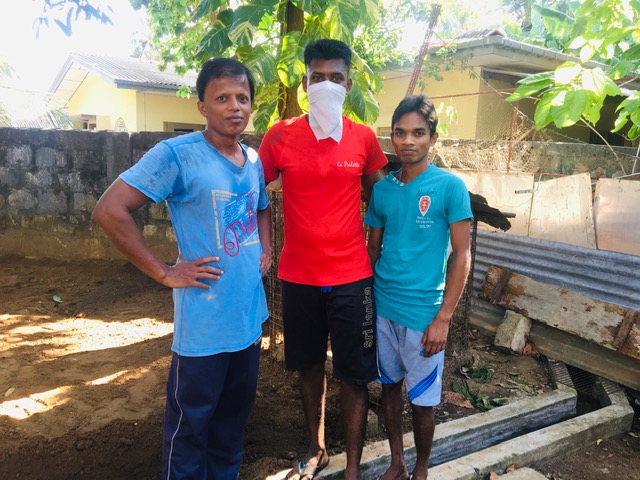 COVID – 19 has made a tremendous impact on the lives of every single person in the world and the religious and priests are not exception. For us, the Oblates of Jaffna Province, Sri Lanka, this lent, especially the Holy Week remained a liturgy without people. And, it is the first time that it has happened in most of our lives. However, it became a liturgy with our community members. Normally the Oblate priests extend their help to other Oblate or diocesan priests in the parishes for the Holy Week services.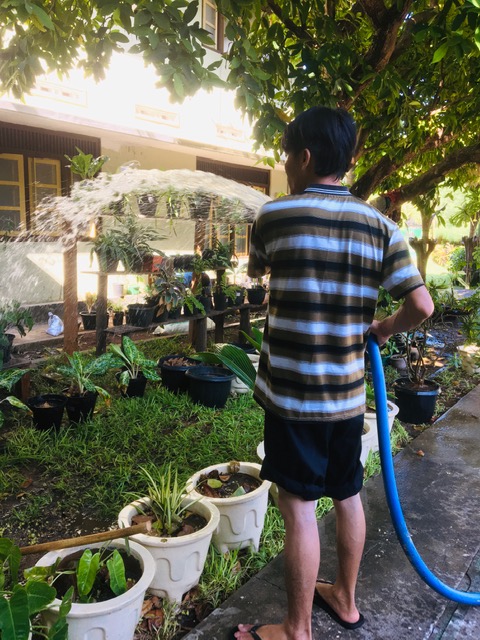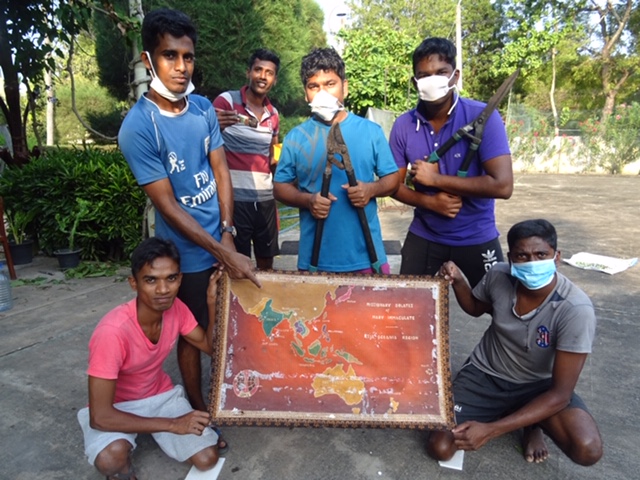 Since the De Mazenod Scholasticate Community of Jaffna was housebound and with travel restrictions throughout the country due to COVID – 19, they spent their time by reciting rosary throughout the day for the redemption of the all humanity from COVID – 19, in composing Lenten hymns, performing contextual passion play, learning skills and planning for the home garden… etc.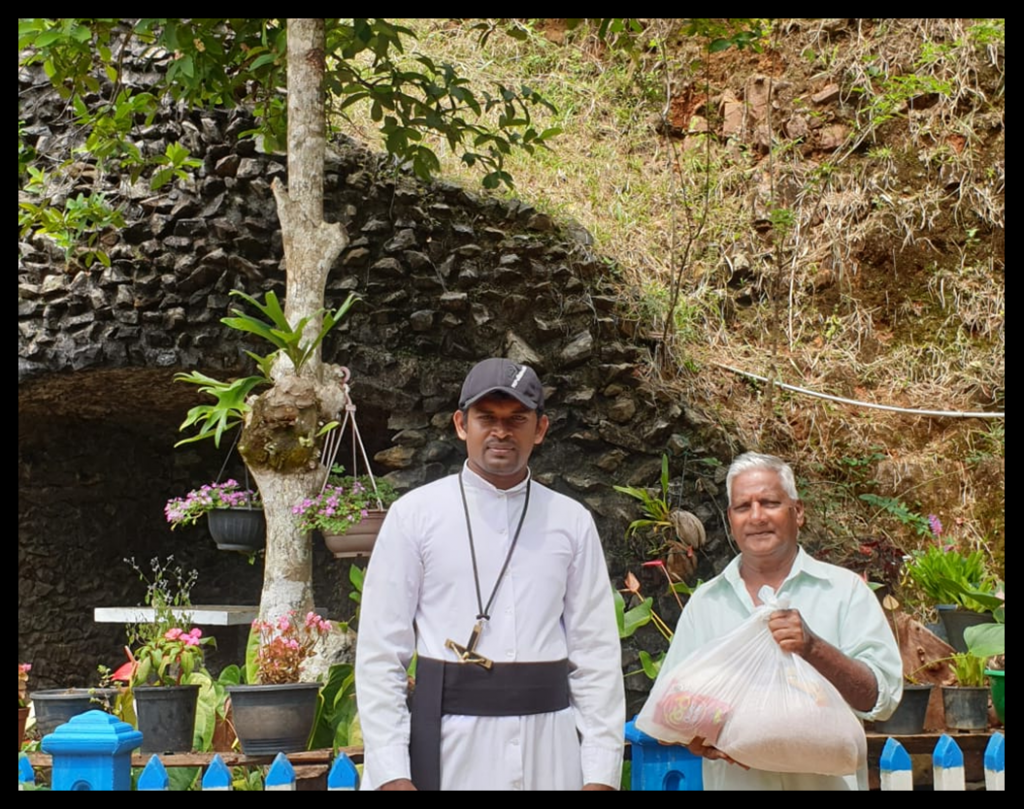 The Oblates, also helped 1000 Families belonging to the Oblate Parishes, the Oblate Mission Centres, the Oblate Lay Associates and the Formandies, the Patients at the hospitals and our community Cooks/Chefs, whose livelihood has categorically been affected  due to COVID – 19.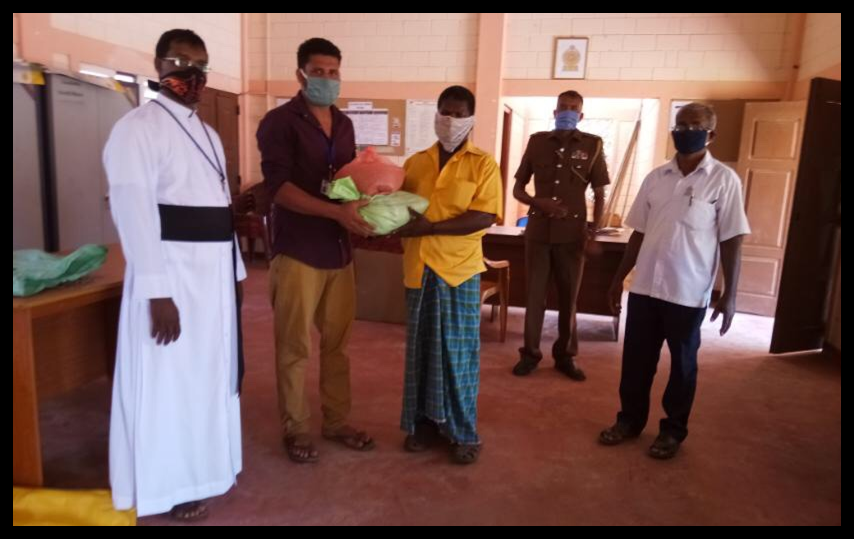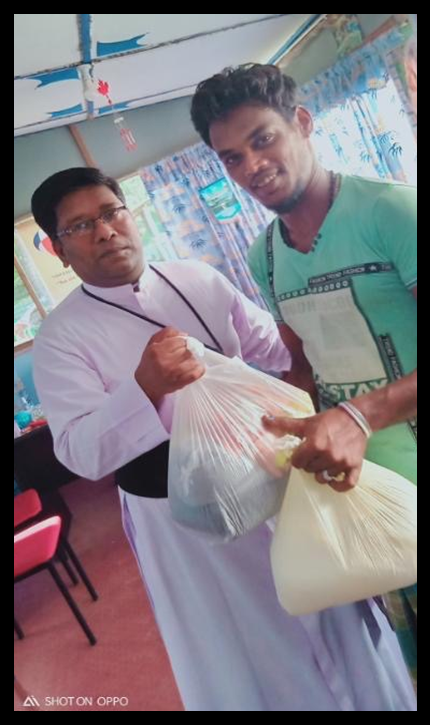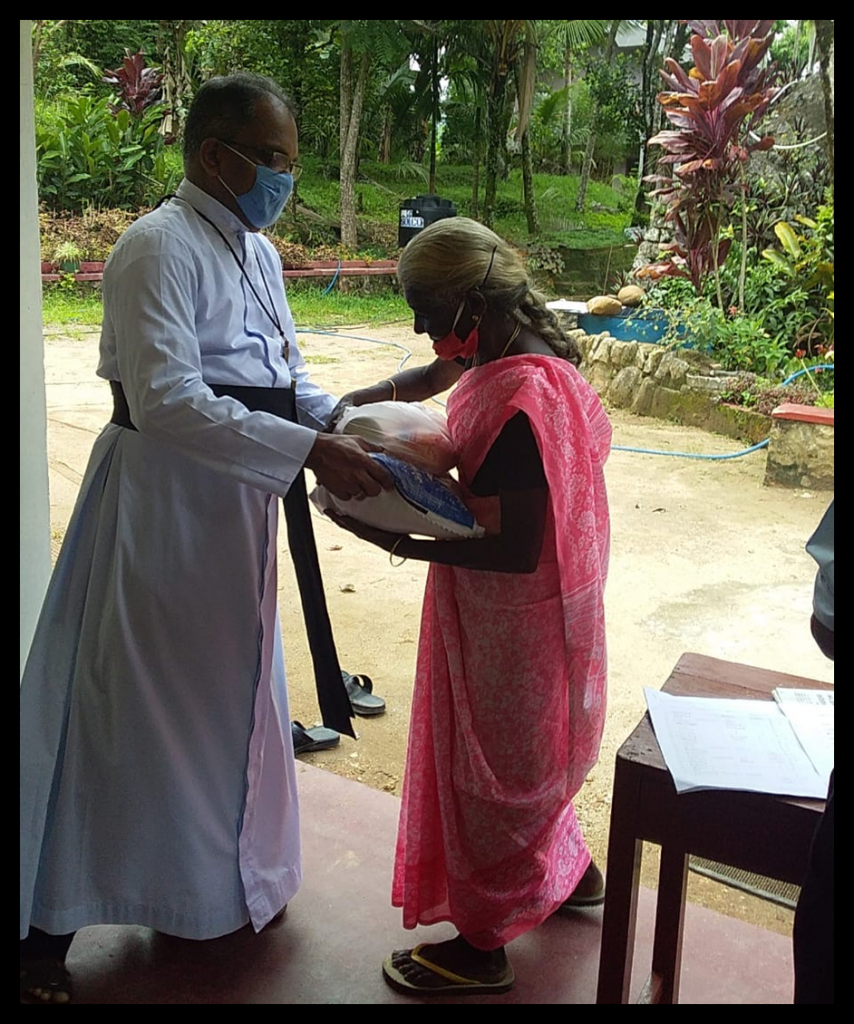 In this extreme situation when everyone is under lock-down, some of us were doing 'Cyber Evangelization,' making use of the social media. They write articles or prayers (Liturgy of the Hours) in Tamil language and send them to the Oblate Associates and to others via Viber, Watsapp and twitter them and publish them on Facebook so that everyone at home can pray and meditate over the daily readings.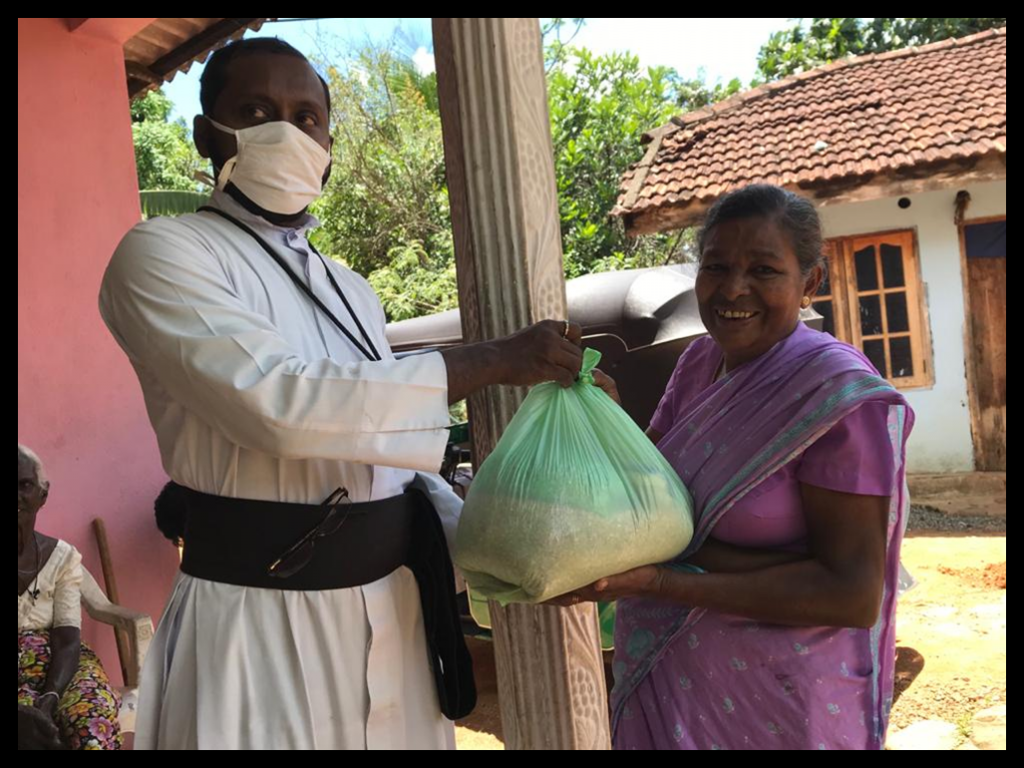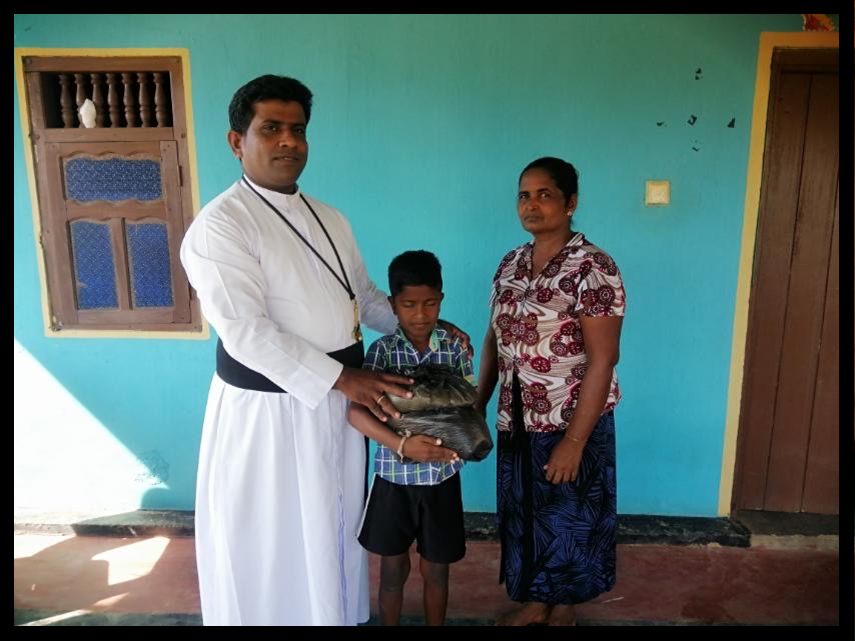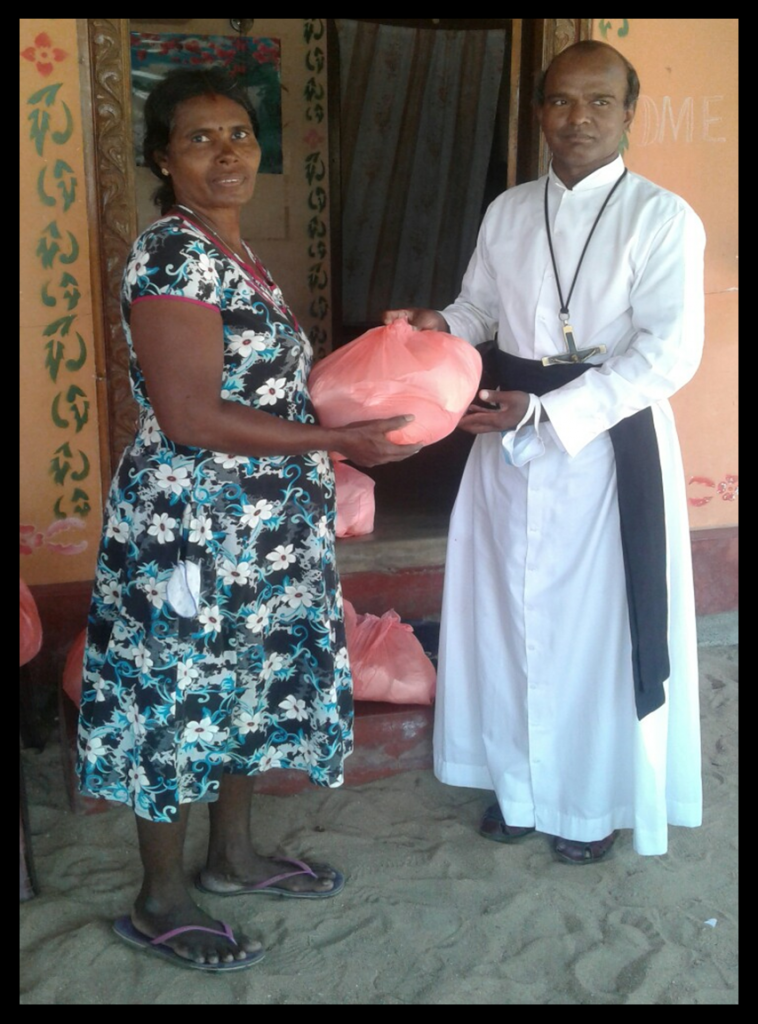 Let's all pray that God may heal this world and bring an end to this COVID – 19.
no images were found