The annual feast of St. Anthony was held at Skanthapuram, Akkarayankulam on the 13th of June. The chief celebrant was Rev. Fr. Sahaya Nayagam, the Dean of Kilinochchi.
The first communion service was held at Akkarayankulam Parish on the 19th of June 2022. The chief celebrant was Very Rev. Fr. Eugene Benedict, OMI, the Provincial Superior. There were about forty communicants who received Holy First Communion.
The annual feast of the Sacred Heart Church was held on the 26th of June 2022 at Annaivilunthan, Akkarayankulam Parish. Rev Fr. M. Paul Nadchethiram, OMI, the District Superior was the chief celebrant.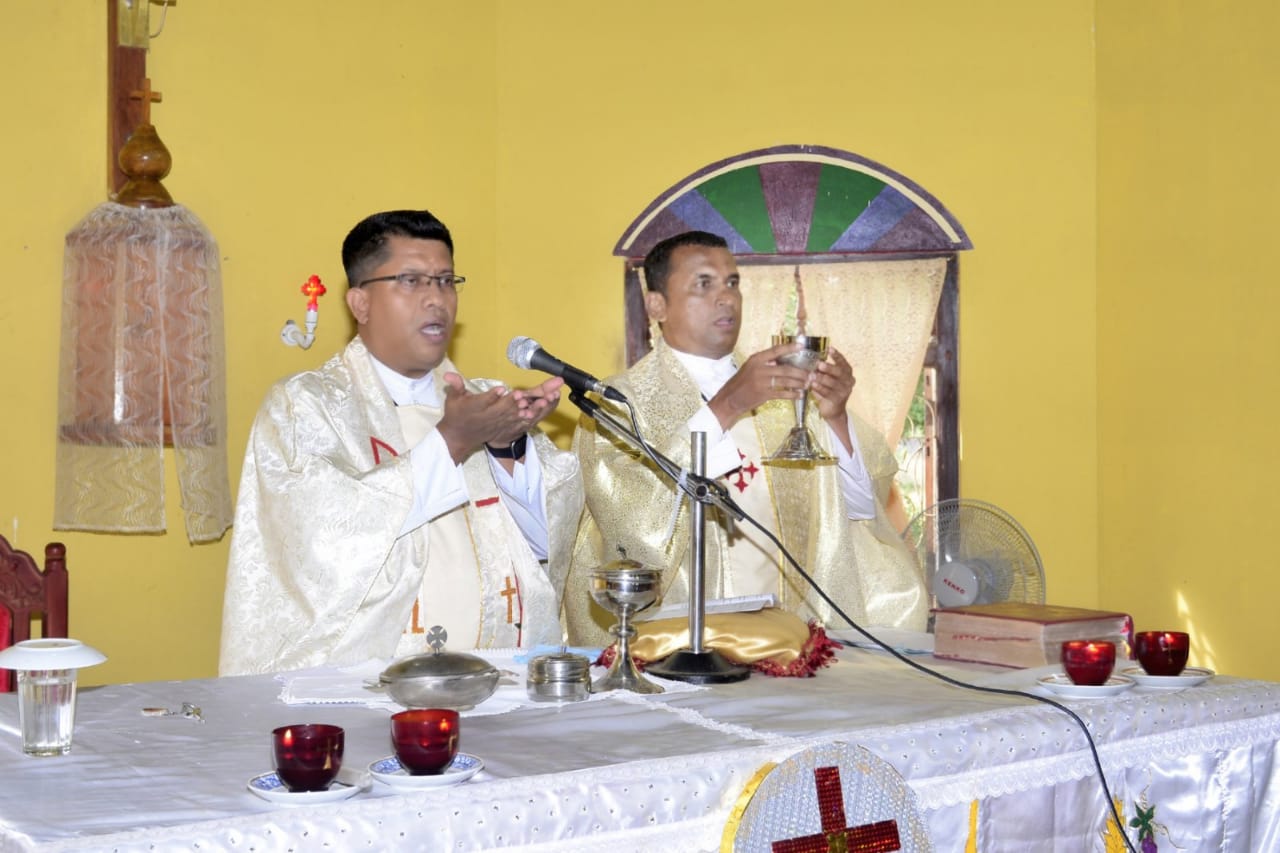 no images were found