On the 20thof August, 2021, Rev. Fr. Lebourn Suthan, OMI, was given obedience to St.Michael's College, Batticaloa. This day has turned out to be of historical importance, as the Oblates of Mary Immaculate of the Province of Jaffna have extended their ministry of Education to the Diocese of Batticaloa.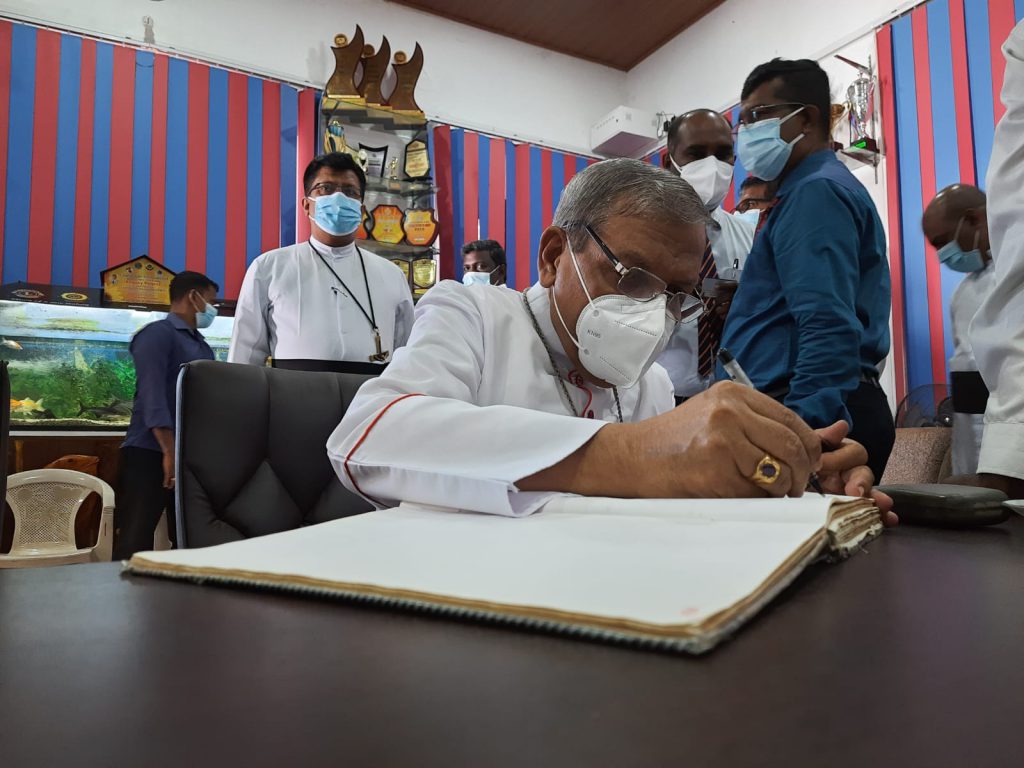 Rt. Rev. Dr. Ponniah Joseph , the Bishop of Batticaloa, addressing on this grace filled day said, "The present times of our children are marked with a lot of moral lapses and new emerging challenges that seem to expand beyond our grasp to be tackled. At this crucial time, our children are in need of proper guidance and moral training so that they will be able to take up the responsibility of shaping their life as mature adults. I am sure that the presence of the Oblates in our Diocese will address this issue to enhance the growth of the children".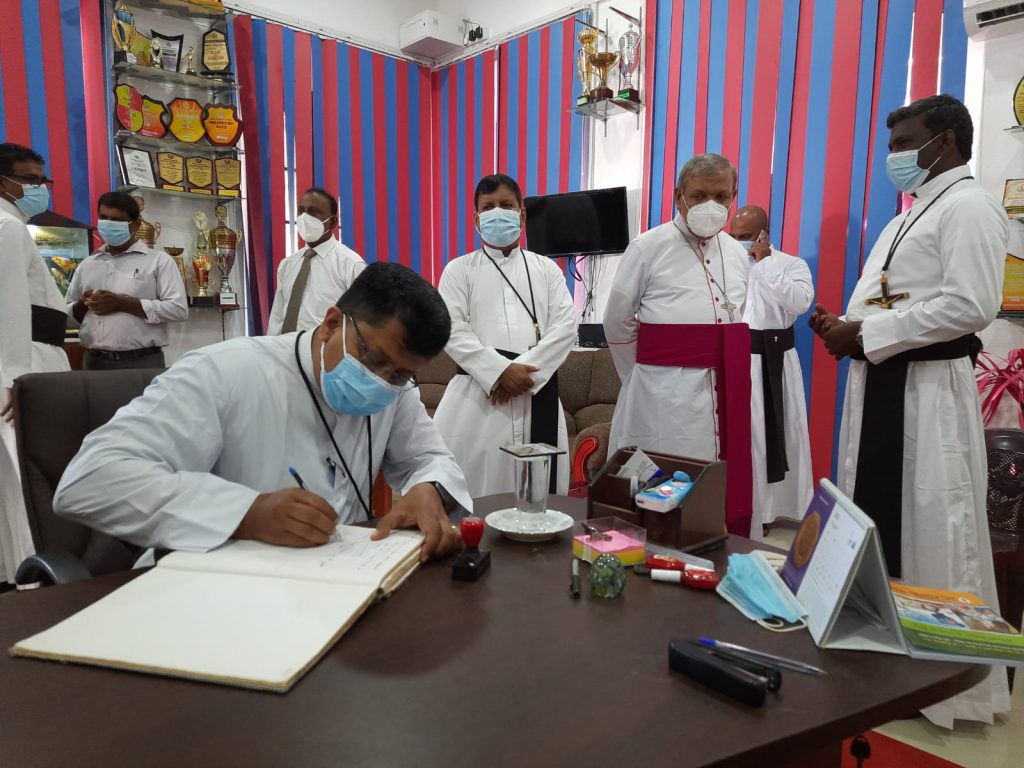 Very Rev. Fr. Eugene Benedict, OMI, the Provincial Superior in his address, thanked His Lordship for inviting the Oblates to work in his Diocese. He highlighted three required ministries of the time that the Oblates are involved in this Diocese. They are to administer Sacraments and meet the spiritual needs at the General Hospital of Batticaloa as Hospital Chaplain; to provide and help the students in and through the teaching ministry at St. Michael's National College, and to uplift the society by way of rehabilitation of those addicted to alcohol and drugs.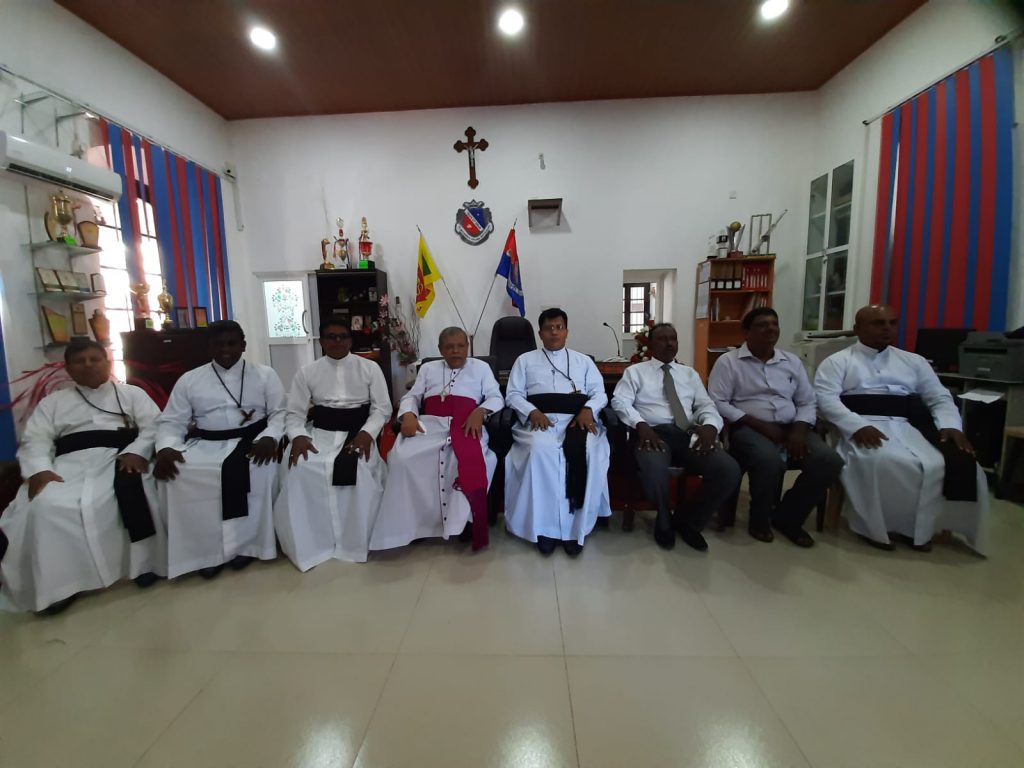 We wish Fr. Lebourn, OMI, a good luck and happy stay in Diocese of Batticaloa and a fruitful ministry in St. Michael's College."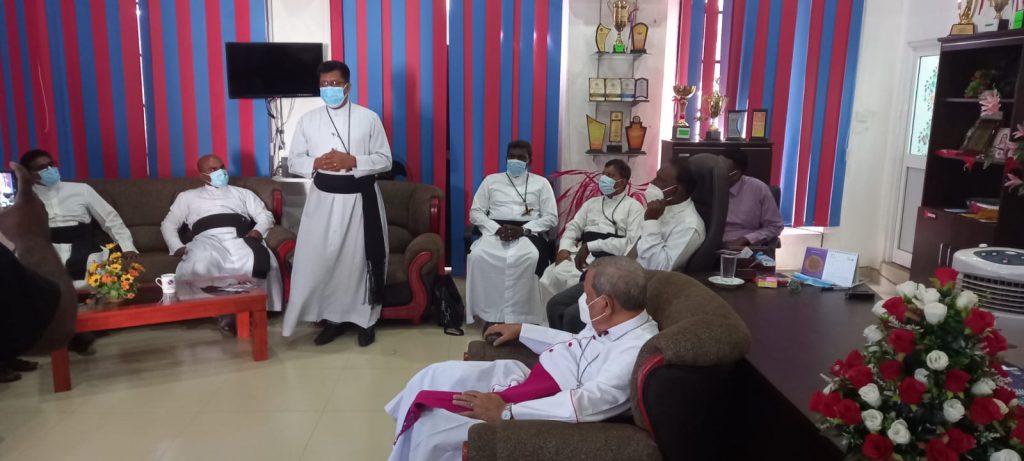 no images were found