An Excerpt from the Editorial of Uva Communion, Badulla Diocesan Bulletin!

The Oblates of Mary Immaculate served the Diocese on renewal of contract for 25 years in the Parish of Haputale. Their pastoral work has borne fruit and the Parish is well established. The Parish was always manned by two priests with 13 substations until it became 10 in January 2006 as the Idalgashinna parish was carved out of it and given to the pastoral care of Sylvestro Benedictines, now served by Diocesan priests. The O.M.I Congregation also shared their financial resources for the development and upliftment of the people in need, especially in the field of secondary and tertiary education. It is their policy to hand over to the diocese when a parish is developed as expected. We are very grateful to the Oblates for their generosity and committed service to the mission of the local Church. We thank all the parish priests who served the parish for the last 25years and the present Parish Priests, Rev. Frs. Peter Rajanayagam, O.M.I. and Alstan Roche, O.M.I. and wish them God's blessings…



Considering the need of the Diocese and recognizing their fidelity to the given mission over the past 25 years and also on their request the Oblates will be given the Parish of Passara on a five year renewable contract. The vastly extensive Parish with 16 sub-station missions blessed with 10 chapels had been taken care of by a single priest so far. Now with the Oblate missionaries the parish will have the services of at least two priests.



† Winston S. Fernanado, S.S.S.


            Bishop of Badulla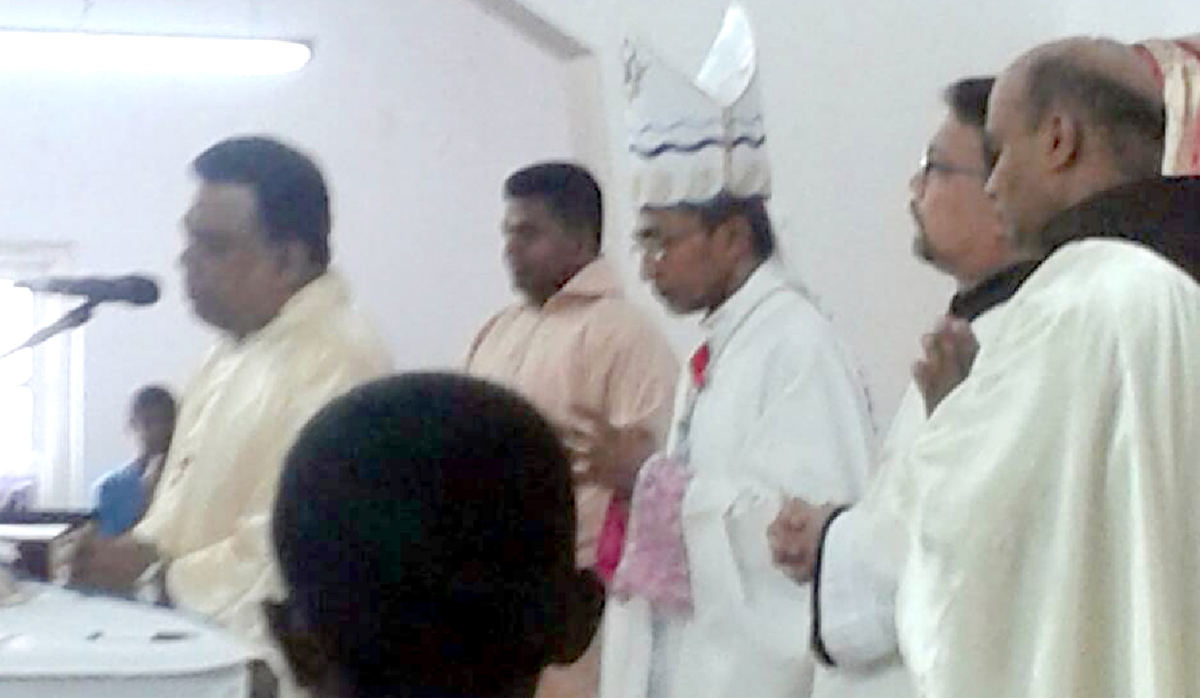 The official handing ceremony of the Haputale Parish in the Diocese of Badulla took place on  February 4th 2018, the Solemnity of Our Lady of Lanka, under the patronage of  Rt. Rev. Dr. Winston Fernando, the Bishop of Badulla. The whole Parish community gathered   heavy-heartedly to say good bye to the Oblates who have toiled hard in this mission for the last twenty five years. Now the baton is passed on to Franciscan Order of Friars Minor (OFM) who are considered to be the adherents of original Franciscan Order. Fr. Hippolitus Benedict OFM, was installed as the new Pastor of Haputale Parish.