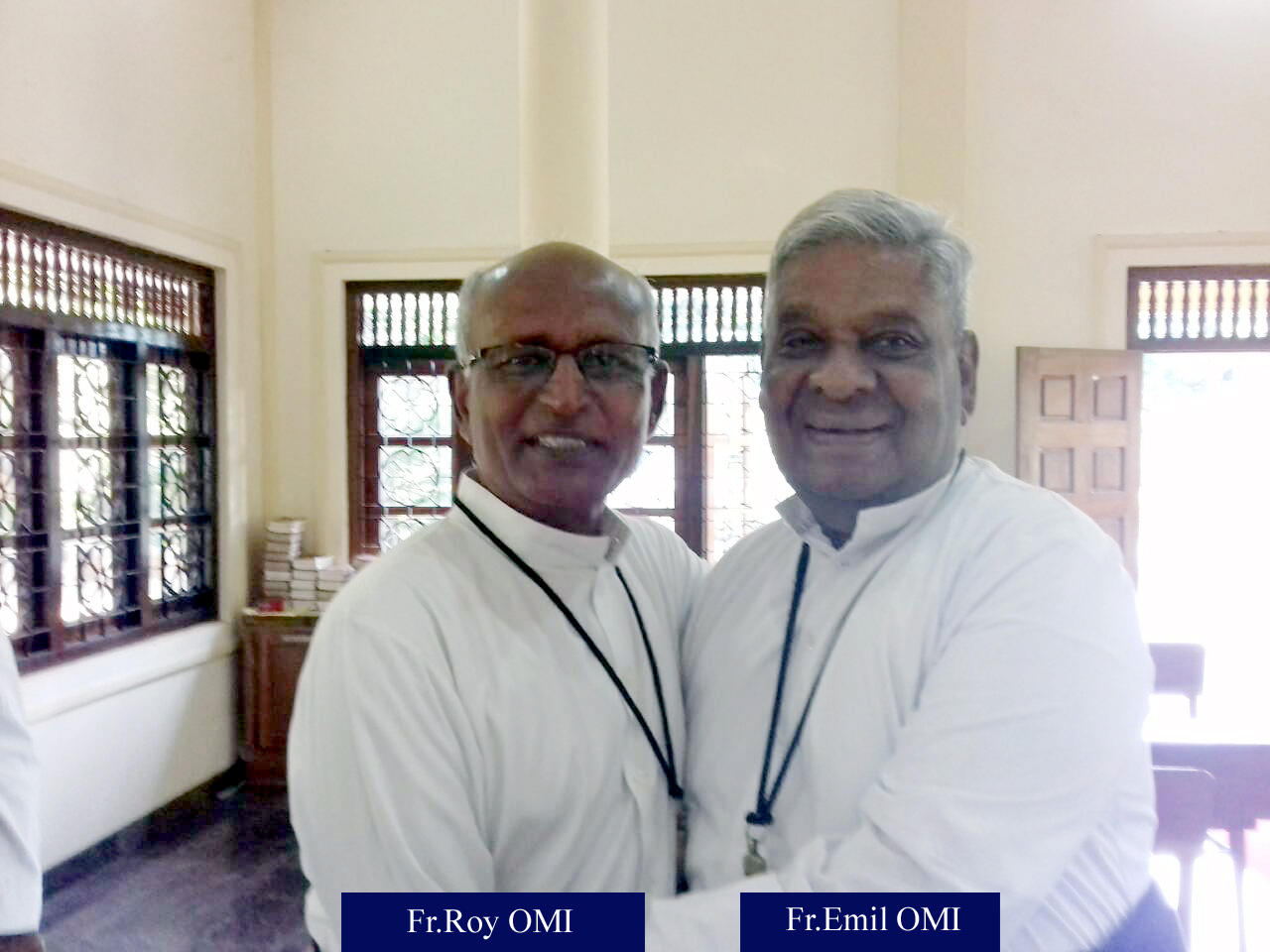 Rev. Fr. Roy J. Aloysius, omi is the new Director of Pre-Novices. Fr. Roy had served in Pakistan as a missionary for thirty long years. His contributions to the Oblate Delegation of Pakistan in various capacities, namely as pastor, professor,  formator and Superior of the Delegation, are   immense. He read his licentiate studies in cannon law at the     University of St. Paul in Ottawa.
In line with fulfilling the mandate of the General Administration on 'collaboration in formation,' the Provincial administration of Colombo has generously assigned Rev. Fr. Emil Moreas, omi to the formation team at Gnanodhayam, Mannar. Fr. Emil, one of the pioneering missionaries of Oblate mission in Bangladesh, is son of our soil. He has spent nearly forty years abroad as missionary. He began his missionary carrier in Malaysia and when the Oblates had to abandon the mission there, he opted to go to Bangladesh. Apart from various portfolios he held in the    Delegation, he has also served as the Delegation Superior  in different stages of the history of the Oblates in Bangladesh.
The multi-faceted experiences of these veteran missionaries would hopefully enrich the formation of the   Pre-Novices. This year there are sixteen candidates from Jaffna, Colombo, Pakistan, Bangladesh  and Korea. The inauguration of the Pre-Novitiate programme for 2018 took place on February 2nd, 2018.