The Annual Lenten Pilgrimage
The Hospital Chaplain along with the Hospital Staff and the volunteers made their Lenten pilgrimage to Wahakotte and participated in a meaningful Way of the Cross. It was a time for them to actively be involved in these Lenten activities. There were about 120 participants who made use of this opportunity.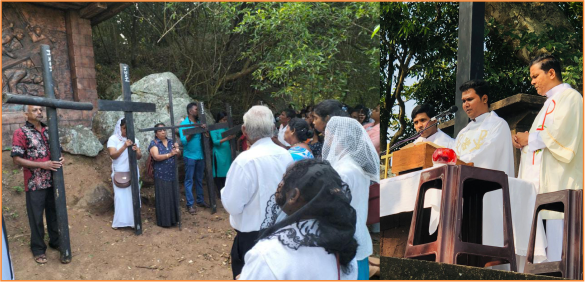 Lenten charity
It is customary that the hospital staff and Nursing Students render their extending help to the Dialysis patients (the patients affected by Chronicle Kidney Diseases – CKD) and to the patients in the Paediatric Ward. Thus, they donated some milk powder and pampers and cookies. It was the result of their Lenten sacrifices that they have made.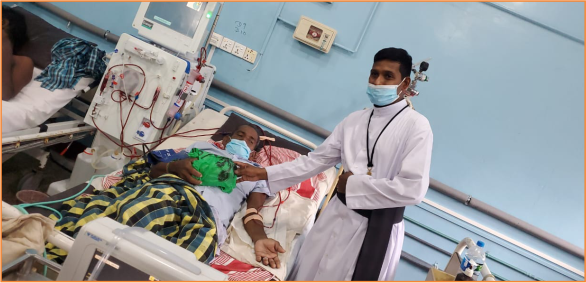 Psycho-social Animation
Psycho-social animation was conducted by Rev. Fr. Vijendran, OMI on the 13th of March, 2022 at the Nursing School Auditorium. He focused his input on 'Non-Violent Communication'. Some Doctors, Nurses, Nursing Students together with Health assistants were able to participate in this Animation. There were about 80 participants who benefited from it.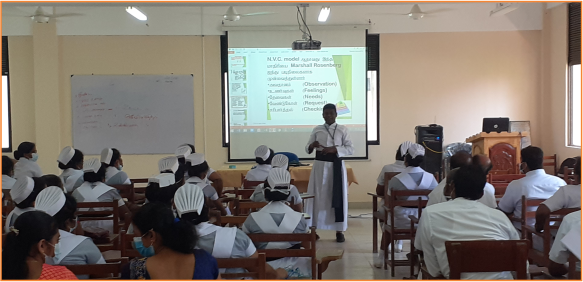 Renovation and construction
With the proper permission from the Director of the Jaffna Teaching Hospital, Bishop and the Provincial Superior of the Province of Jaffna there began construction work at the Hospital Chapel. Rev. Fr. Arul Sutharson, OMI is sharing the burden on his shoulders and expecting financial help and assistance from all the Oblates and the people of God.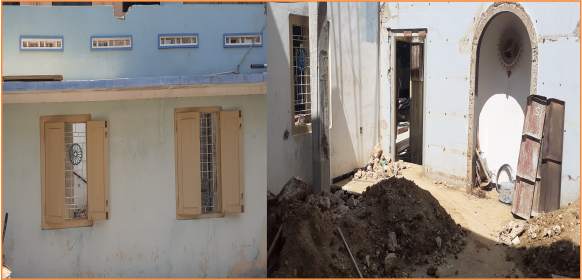 no images were found