Volleyball Tournament At GNANATHEEPAM – Oblate Youth Empowerment Centre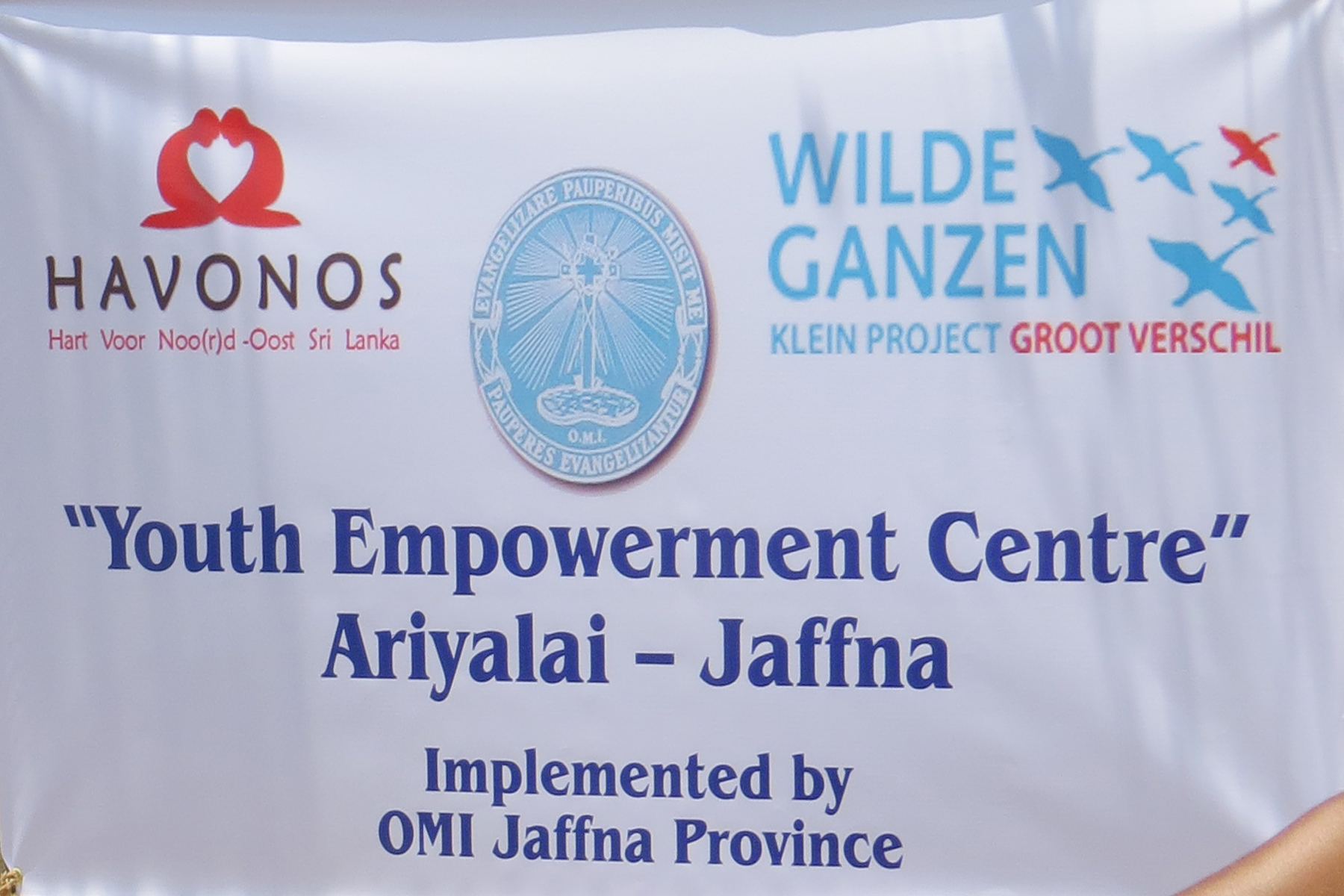 A Volleyball Tournament was organized in union with Jaffna District Volleyball Association on February 22 – 25, 2017. Twenty Youth Sport Clubs from 15 villages participated in this tournament. There were 209 boys, age between 17 to 23 played in this match.  We want to record here that volleyball is defined as a national sport of Sri Lanka in 1991.
The venue of this tournament is Gnanatheepam, a recently opened Oblate Youth Empowerment Centre, which  is a precious gift of Wilde Ganzen (Wild Geese Foundation) and HAVONOS, Dutch  organizations, based in the Netherlands, which support the people to develop better future.
This tournament also actualizes one of the deliberations of the 36th OMI General Chapter, viz. the Mission with Youth.
While we congratulate all the players, the runners up, the winners of this tournament we also highly appreciate all those assisted to conduct this tournament and immensely value the untiring effort of Fr. Philip Ranjan Kumar, OMI, the Director of Gnanatheepam.