The animation for formators began on the 25th of January, 2022 at De Mazenod Scholasticate, Jaffna. The input talk was given by Very Rev. Fr. Francis Jeyaseelan, CR, the regional Superior of the Congregation of Rosarian on "The challenges of priestly formation in the contemporary changing society". He based the challenges of religious formation on the life style of religious priests in this contemporary society. He emphasized more on the importance of the character of a priest.
"When a priest, trembling at the sight of his unworthiness and the sublimity of his ministry, places his consecrated hands on our heads; when, in his amazement at being made dispenser of the Blood of the Testament and his surprise at being able to infuse life with his words, a priest forgives a sinner being himself a sinner, we rise to our feet with great confidence… We have been at the feet of a man, but a man who took Christ's place." A. Manzoni, Observations of Catholic morality, Ch XVIII.
The Formators shared their experiences both challenges and the difficulties in their Formation houses.
The formation at present is experiencing a radical change of social existence where members in a family become more individual, isolated and wounded by not being able to face presently imposed challenges and struggles. Paradoxically formation implies the aspect of "accompaniment", which would make formandi feel worthwhile, important and loved.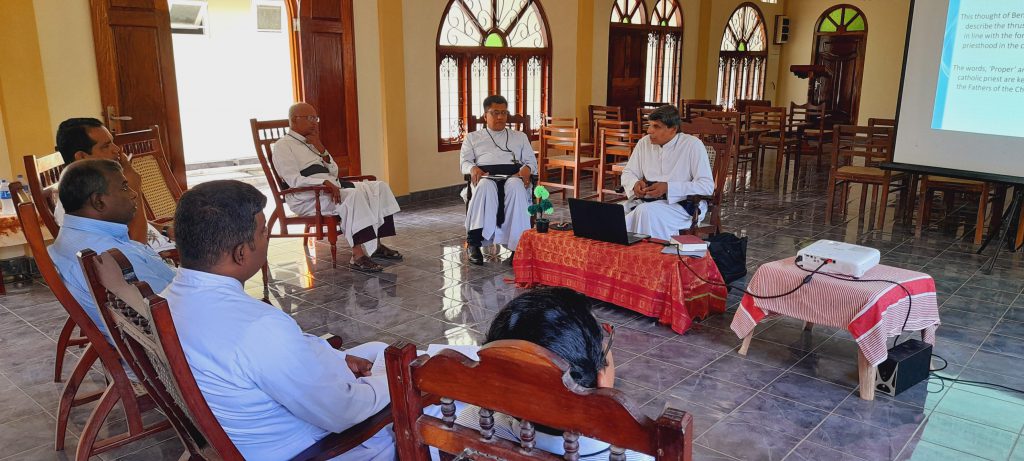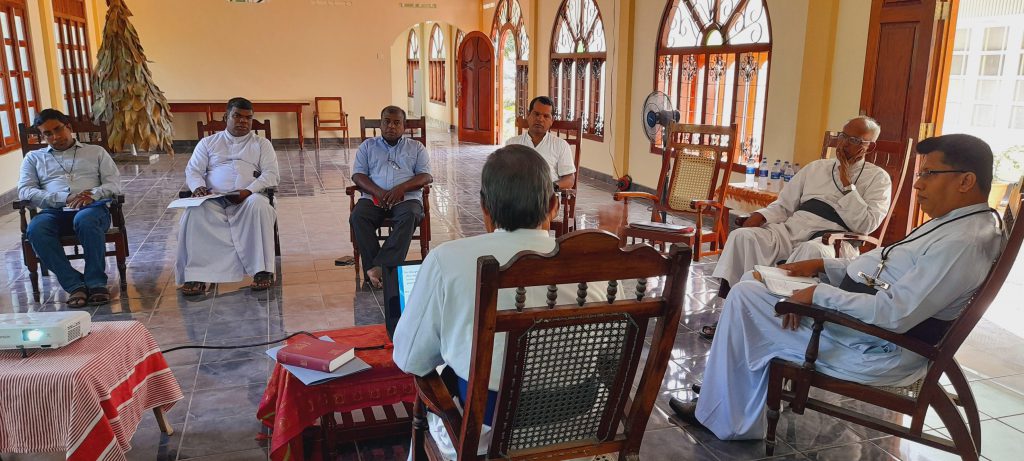 no images were found